Headaches
4 All Natural, Non-Surgical Therapy's to Relieve Headaches
Largo Chiropractor, Dr. Greg Hollstrom, Shares Headaches Relief Strategy's
Common causes of Headaches: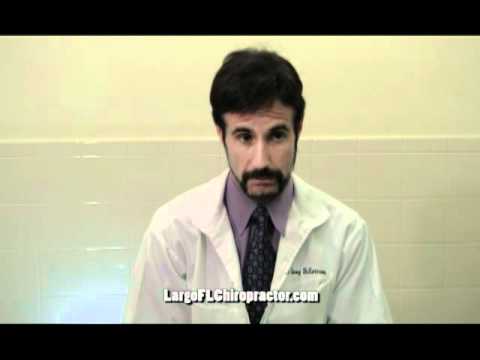 What causes headaches isn't always simple but based on my experience the vast majority are the result of problems in the upper neck,  jaw or TMJ.
Sometimes headaches will progress into severe pounding headaches. Migraine headaches can have many causes and triggers from food to changes in hormonal balance.
Identification of what is causing the headache pain is very important.
Very seldom there can be problems inside the head that are causing headaches.
With a good physical examination it becomes easier to determine what the cause is and based on the cause we can decide if additional testing is necessary or what is related to the headache or the best method of treatment.
How Chiropractic Spinal Manipulation Relieves Headaches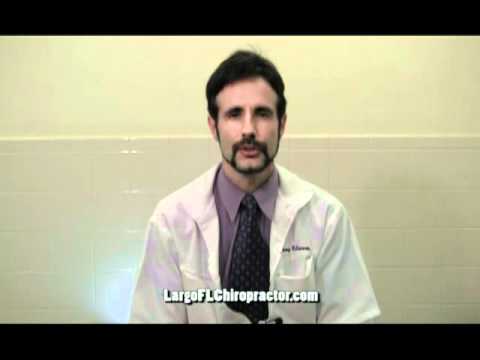 Spinal manipulation is a very effective form of therapy for the relief of headaches which originate from the upper neck spinal joints.
Chiropractic manipulation is frequently used with the goal to reduce the agitation and irritation of joints which create headache pain.
Over the last 20 years we have found chiropractic spinal manipulation to be very effective in relieving headache pain.
Nerve and Muscle Stimulation Therapy Aids in Relief of Headache Pain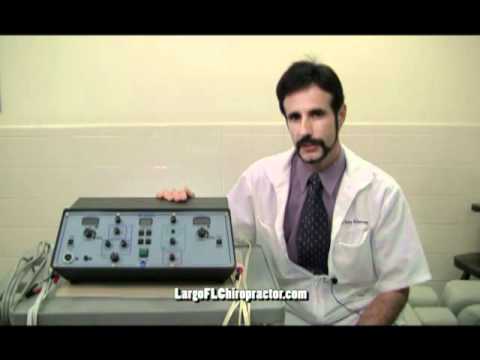 The modality of nerve and muscle stimulation is often used here at the Florida Center for Back and Neck pain for the relief of many types of headache syndromes.
This type of therapy is very soft and comfortable yet very effective in helping reduce pain, reduce muscle spasm and reduce congestion.
This creates an atmosphere of healing and often times with headaches, problems in the jaw and upper neck are involved.
Interferrential Current Therapy Relieves Headache Pain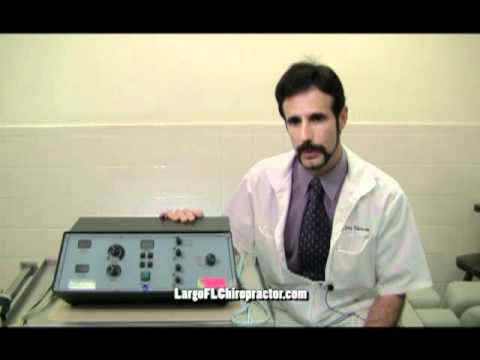 Interferrential nerve and muscle stimulation is a very deep and comfortable type of muscle stimulation used for the relief of headache pain.
Interferrential current is a form of electrical nerve block helping to reduce the pain signal resulting in headaches.
Ultrasound Therapy Helps Relieve Headache Pain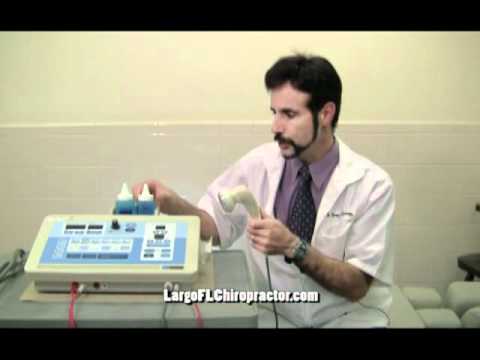 We frequently use ultrasound for the treatment of headaches. Depending on where the headaches are coming from.
Commonly headaches will have there origin from the upper portions of the neck and often times portions of the jaw.
Depending on the cause of the problem a transducer is used to transfer electrical energy to high frequency sound waves. As the sound wave enter the tissue the vibrations help push out swelling and inflammation helping to decrease headache pain.
As the sound waves interact with the tissue they also produce a deep heating effect.
This deep heating effect increase the circulation and blood flow allowing the injured tissue to respond and heal quickly.
The increased blood flow brings in oxygen and other nutrients which are necessary for healing.
Ultrasound therapy is another way in which we help relieve headache pain.
Wendy Shares her Experience with Dr. Greg Hollstrom and Staff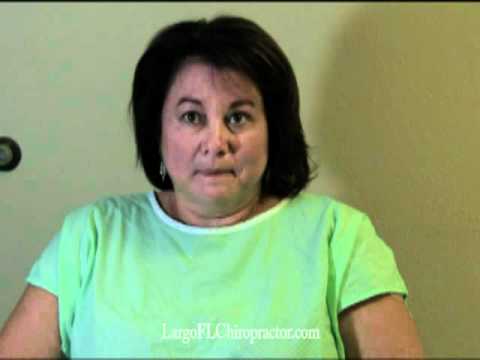 "I responded pretty quickly"
Lisa Share's her Experience with Dr. Greg Hollstrom and Staff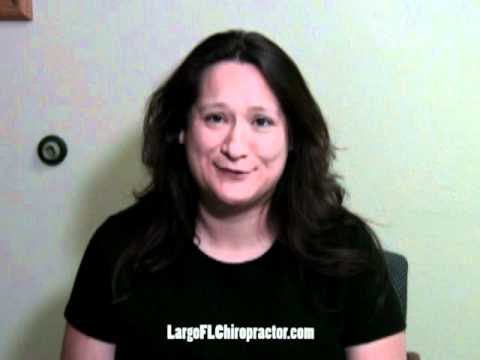 "The staff is awesome, they really take care of you and that's hard to find these days. They really take care of you and that's what counts"
Gene Share's his experience with Dr. Greg Hollstrom and Staff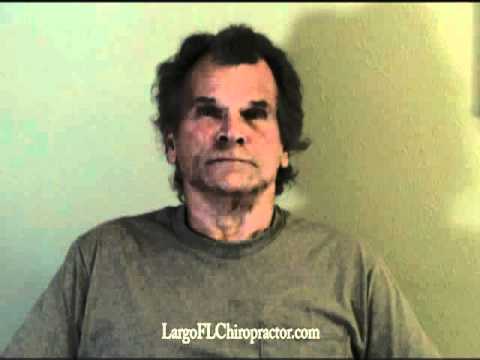 "What ever I need, they take care of"
Personal Message from Dr. Greg Hollstrom:
"If you suffering and in pain we'd like to help you.
I'm Dr. Greg Hollstrom from the Florida Center for Back and Neck pain. For over three generations myself, father and grandfather, have successfully treated patients suffering from back pain, neck pain and headaches.
We have many treatment options to relieve your pain including therapy's such as:
Chiropractic spinal manipulation,
Ultrasound, electrical muscle stimulation,
Interferrential current and
Spinal and joint rehabilitation.
Our goal is to stop your pain, restore your function and get you back in the game of life.
Let us help you get back to living your activities pain free.
We believe we can help get rid of your pain if you just give us a chance. And if we can't you can depend on us to refer you to the proper specialist and we work with many in the area.
Either way were here to help you.
So go ahead and pick up the phone and give us a call right now at (727) 393-6100.
We look forward to helping you."
To be seen today call (727) 393-6100