Electrical Stimulation Therapy for Neck Pain Relief by Largo Chiropractor
Neck Pain can be Relieved with a Form of Electrical Current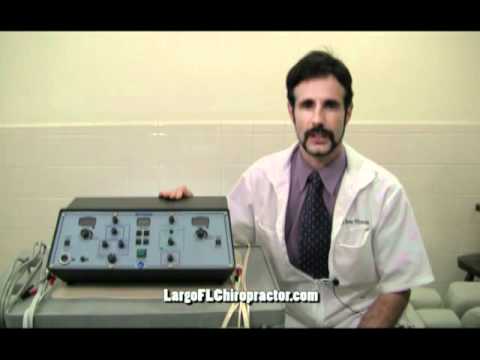 Electrical nerve and muscle stimulation can be very helpful in the treatment and relief of neck pain. E-stim is a mild current that is very comfortable which acts to block painful nerve sensations as well as relieve tense muscles.
Neck pain relief with electrical muscle stimulation therapy is a common form of therapy used at the Florida Center for Back and Neck Pain in Largo FL.
The beniftis include:
Aids to decrease inflammation in the neck
Helps to decrease muscle tension and spasms
Increases cirucaltion helping in the helaing of injuried neck tissue
If your suffering from neck pain as a result of injury, electrical muscle stimulation therapy may be very beneficial in relieving your pain.
Like this post? Subscribe to my RSS feed and get loads more!