Ultrasound Therapy Reduces Pain in the Neck: Largo Chiropractor
Dr. Greg Hollstrom Florida Center for Back and Neck Pain Largo FL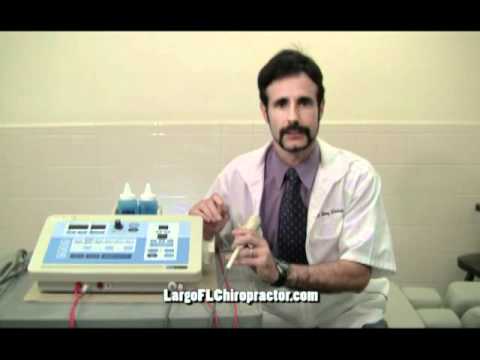 Sound wave treatment helps stop the neck pain by creating dry heat on the nerves increasing the healing potential.
High frequency sound waves transmit through a hand held wand called a transducer. When the electrical current transmit through the crystal in the head of the transducer the current is transformed into high frequency sound waves. The sound waves of therapy require a water based gel for the passage of the sonic waves to penetrate into the inflamed area.
The high frequency of the sound waves cause the cells to move producing what is called kinetic energy. As the cells jump around this raises a mild thermal effect with the irritated neck anatomy.
The moderate warming of ultrasound helps to stimulate circulation and blood flow which promotes the healing of the neck muscles and nerves.
The soft heat of ultrasound care also increase the pliability of the neck muscles which help the mobility of the neck.
The deep application sound waves of high frequency sound waves can also assist in pushing out the inflammation alleviating swelling. When the sonic waves is set to a modulated setting the sound waves pulse into the injured tissue creating a pumping movement with the muscles, tendons and nerves of the neck.
Using ultrasound for the rehabilitation of neck muscle pain helps to reduce neck nerve and muscle pain, reduce the healing time and reduce nerve and muscle irritation.
If the sound waves settings are on a modulated mode the rehabilitation can help minimize swelling and inflammation of the injured muscle and tendon tissue.
At the Florida Center for Back and Neck Pain in Largo FL. we use ultrasound therapy to reduce your neck pain.