Back Pain
8 All Natural, Non-Surgical Therapy's to Relieve Back Pain
Largo chiropractor Dr. Hollstrom, Share's Back Pain Relief Strategy's
Common Causes of Back Pain: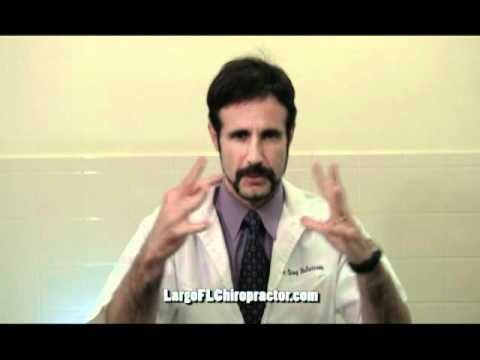 Vast majority of low back pain can be categorized into three areas.
Pain arising from the spinal joint,
Pain arising from the spinal disc, and also
Pain arising from the spinal nerve secondary to a disc injury or a spinal conditions known as stenosis which means narrowing of the spinal canal where the spinal nerve exits from the spinal cord to go out into the body.
Frequently when you do suffer from back pain it is a result of a combination of the three.
For example patients will injure the suspension bands which hold their joint together but they'll also have a disc tear. You can have a mix of those problems which require specific therapy to be helped.
Some patients who have stenosis or narrowing of the canal or changes in the spine like wear and tear types of arthritis will frequently have narrowing of the spinal canal which require the appropriate therapy's.
Making a correct diagnosis will greatly improve the likely-hood of a good outcome.
That's our goal for you and if we can't help, we want to get you to a place where somebody can.
How Spinal Manipulation Relieves Back Pain: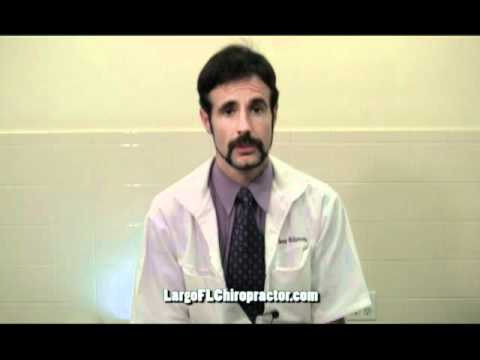 Chiropractic spinal manipulation is commonly used here at the Florida center for back and neck pain. Spinal manipulation is gentle movement patterns designed to improve spinal joint motion and take the irritation off the joint that is causing the pain.
Frequently the common pain generators on the low back are the disc, spinal joints, and the spinal nerve. Compression or irritations of these structures results in low back pain.
With spinal manipulation we can identify the specific anatomy causing the pain and with a gentle motion open the disc space, open the nerve canal to relieve any pinching and separate the spinal joints significantly reducing low back related pain.
How Electrical Nerve and Muscle Stimulation Relieves Back Pain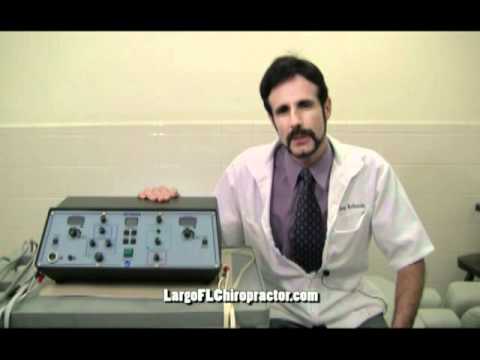 Electric nerve and muscle stimulation therapy can be very useful in reliving back pain, congestion and muscle spasm.
Electric nerve and muscle therapy will stimulate the nerve fibers and block the pain signal which travels up to our brain.
Depending on how electric nerve and muscle stimulation is modulated we can also use it to reduce muscle spasm and inflammation. By reducing your inflammation we can significantly reduce your back pain.
How Ultrasound Relieves Back Pain: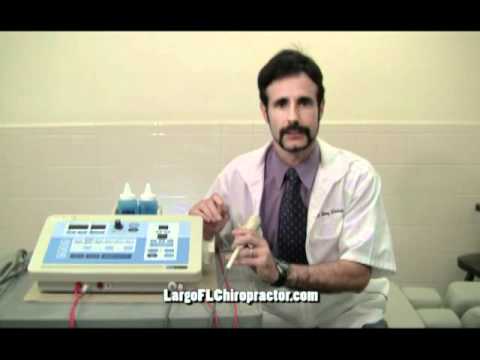 We commonly use ultrasound for treating many forms of low back pain and pain syndromes in the lower back.
A hand held transducer head is used in combination with a coupling gel. The transducer head is applied to the areas where the injury has occurred.
High frequency sound waves are produced and passed through the tissues of the lower back and in the process produce warmth from the inside out depending on how the machine is calibrated.
The warmth produced by the sound wave vibration increase the blood supply and they by increasing your body's ability to heal quickly.
The sound waves produce a vibrations that helps push out the swelling in the injured area
How Spinal Decompression Relieves Back Pain from Disc Bulge: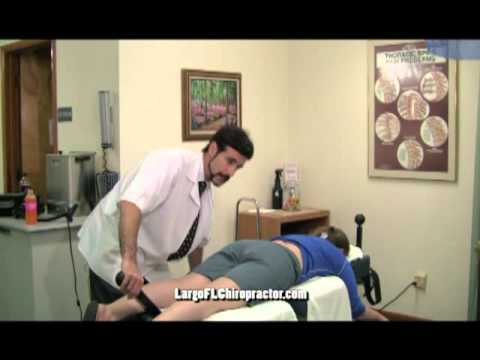 Spinal decompression for a disc bulge or herniation is another therapy we use here at the Florida Center for Back and Neck Pain.
Spinal decompression is used to take the pressure off pinched spinal nerves, irritated spinal nerves and open up joint canals that can become reduced do to spinal stenosis.
Spinal stenosis is a condition in which the canal the spinal cord passes through becomes reduced. Spinal stenosis is often associated with leg pain and problems with walking.
Spinal decompression is a versatile motion therapy which can be maneuvered by bending the therapy table down or to each side.
By moving the therapy table in a flexion or down position we can open the disc space and nerve canal to relieve back and leg pain.
Depending on the type of disc herniation we can position the therapy table in lateral flexion and decompression. This type of motion applied to a bulging or herniated disc can significantly reduce the disc bulge.

How Intersegmental Traction Relieves Back Pain: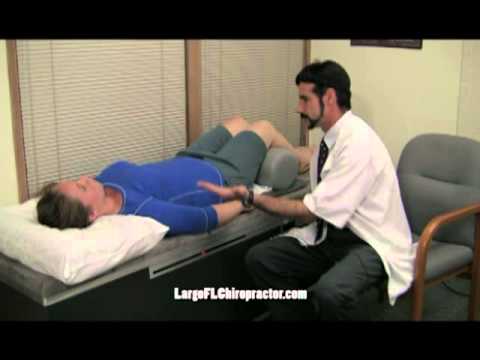 Intersegmental traction is another modality we will use for spinal joint pain syndromes of the lower back.
Intersegmental traction promotes flexibility and reduces muscle spasm and pain.
The therapy involves rollers lightly rolling over the spine. As the rollers move over the spine they lift and lightly traction the spinal segments which helps to improve nutrition into the disc, promote flexibility of the joint, and reduce pain.
Patients generally love the relieving feeling intersegmental traction provides.

Interferrential Current Relieves Back Pain: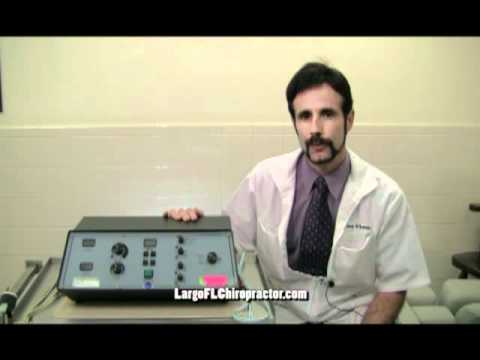 Interferrential nerve and muscle stimulation acts as a natural nerve block to relieve back pain.
The electrical current is mild and very comfortable to the patient.
This type if current stimulates what is called the C nerve fibers. The C nerve fibers are responsible for the transmission of chronic pain. By stimulating the large C nerve fibers interferrential current in effect acts as a nerve block helping to relieve low back pain.

How Diathermy Helps Relieve Back Pain: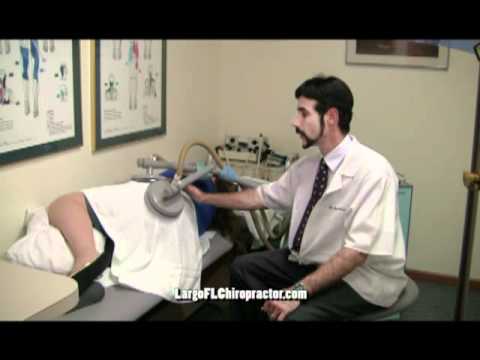 Condenser plate diathermy is a form of electrical therapy that produces heat from the inside out. This form of therapy helps to bring in blood flow and helps to reduce muscle spasm which is very important to healing.
The condenser plates are placed on the injured low back. The therapy feels like a slightly warm or warm glow.
Rehabilitation Therapy Strengthens and Stabilizes the Back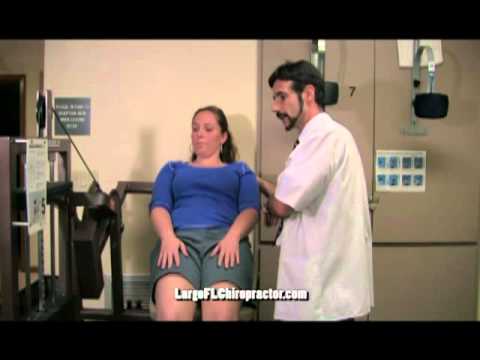 As the back pain lessens we can move into strengthening back exercises.
Extensor muscles of the spine help to keep us upright. Without stregthening the extnesors of the low back it allows for low back injury or re-injury.
How we Help Sciatica and Back Pain: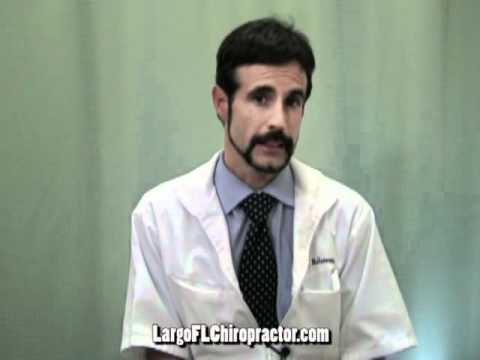 I have found that true sciatica is related to the function of the sacral iliac joint.
The sacral iliac joint is the joint between the tailbone and the bony pelvis. It a complex joint which forms motion patterns like a figure eight.
If those motions patterns are don't work right  it can cause pain and muscle spasm which will grip the sciatic nerve.
True sciatica responds well to nerve and muscle stimulation, deep tissue massage, ultrasound mixed with nerve and muscle stimulation and spinal manipulation which relieves the muscle spasm which grip the sciatic nerve.

How we Help Back Related Leg Pain: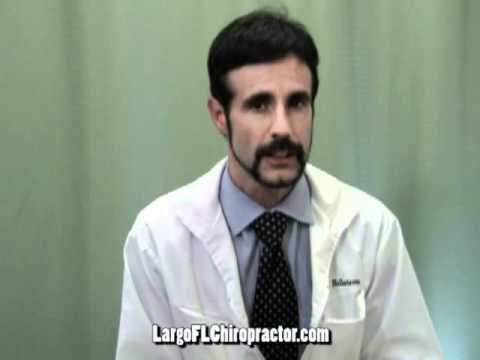 Frequently leg pain and back pain come together. Leg pain can come from a variety of sources. It is important to determine the origin.
Leg pain can arise from problems in the lower back, problems in the sacral iliac joint, problems in the hip joint, pinched of the sciatic nerve, and disc related problems.
Here at the Florida Center for Back and Neck pain we are skilled at determining what is the cause of leg pain and developing a root cause plan at fixing the problem.
Some therapy's of choice include active rehabilitation exercise, nerve and muscle stimulation and ultrasound.
These therapy's are very useful in reducing the inflammation and pain associated with leg pain.
Chiropractic Spinal manipulation of the lower vertebra in the lower back may be impoyed depending on what is causing your leg pain.
We may also use a therapy called cox flexion-distraction which is a therapy that helps to open disc spaces, nerve channels and pinched nerves as they relate to leg pain.

Deb Share's her experience with Dr. Hollstrom and Staff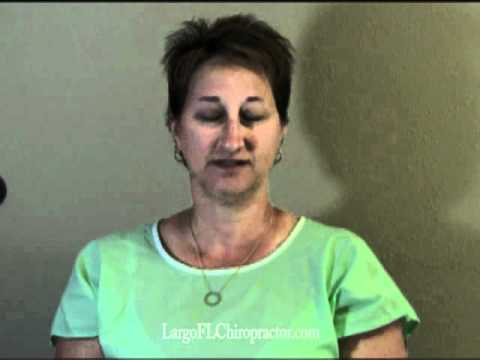 "I was at my wits end and out of options with my orthopedic doctor who kept giving me injections that were not helping. I came here and found relief after the second treatment"

Rocky Share's his experience with Dr. Hollstrom and Staff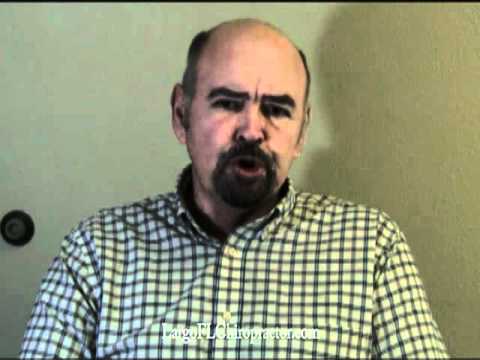 "I responded pretty quickly, it was a big relief"

Angelica Share's her experience with Dr. Hollstrom and Staff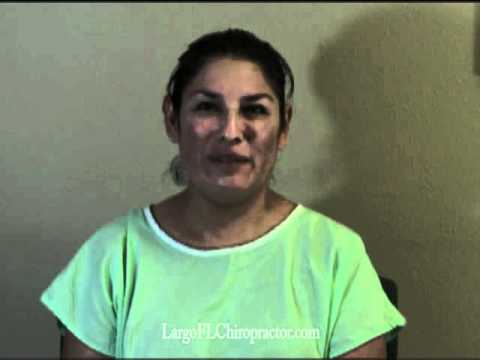 " The staff is wonderful, they are healing hands and walk you through everything, they are very good here, very patient and good with your needs, they're there for you every moment you need something"

Personal Message for New Patients Suffering from Back Pain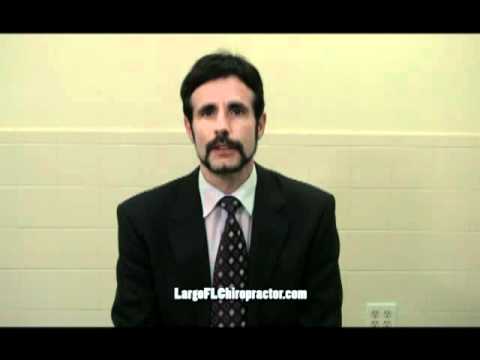 "If you suffering and in pain we'd like to help you.
I'm Dr. Greg Hollstrom from the Florida Center for Back and Neck pain. For over three generations myself, father and grandfather, have successfully treated patients suffering from back pain, neck pain and headaches.
We have many treatment options to relieve your pain including therapy's such as:
Chiropractic spinal manipulation,
Ultrasound, electrical muscle stimulation,
Interferrential current and
Spinal and joint rehabilitation.
Our goal is to stop your pain, restore your function and get you back in the game of life.
Let us help you get back to living your activities pain free.
We believe we can help get rid of your pain if you just give us a chance. And if we can't you can depend on us to refer you to the proper specialist and we work with many in the area.
Either way were here to help you.
So go ahead and pick up the phone and give us a call right now at (727) 393-6100.
We look forward to helping you."
To be seen today call (727) 393-6100