Home
Florida Center Back and Neck Pain
Chiropractor Largo FL: Dr. Greg Hollstrom
How We Can Help Relieve Your Pain!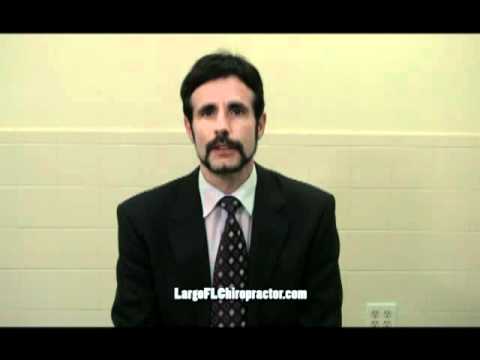 Call (727) 393-6100
Frequently the common pain generators in the low back are the disc, spinal joints, and the spinal nerve. Compression or irritations of these structures results in low back pain.
At the Florida Center for Back and Neck Pain we use the latest therapy's to relieve back pain.
Therapy's include: chiropractic spinal manipulation, therapeutic deep heating ultrasound, electrical nerve and muscle stimulation, interferential current, spinal decompression therapy.
Depending on the cause of your back pain we would use one several or all therapy's needed to relieve your pain as quickly as possible.
Neck pain generators can consist of muscle, joint, ligament, nerve and disc. The solutions to dealing with neck pain will be different based on the original cause of neck pain.
Healing times, response to care will all be a little different depending on the source. Once you know what the pain generators are it makes it that much easier to treat the patient and the outcomes more successful.
Identification of what is causing the headache pain is very important. Very seldom there can be problems inside the head that are causing headaches.
With a good physical examination it becomes easier to determine what the cause is and based on the cause we can decide if additional testing is necessary or what is related to the headache or the best method of treatment.
Car accident injuries can be complicated from a health care standpoint and a legal standpoint.
The chiropractic physicians at the Florida Center for Back and Neck Pain have taken the extra course material to keep abreast of the latest health care advances and medico-legal training to give the best assistance possible to our patients.
We consider our chiropractic medicine health care center to be patient centric when providing for car accident injury's, information or testimony on behalf of our patients.
Most of the public is aware chiropractic treats back and neck pain. When in fact our training is inclusive of the whole body.
In this section we shed some light on other conditions which doctors of chiropractic medicine might not necessarily be know for treating but respond quite well with conservative chiropractic medicine.
Insurance and Cost FAQ's (click link):
Time Related FAQ's (click link):